Hands up: who's sometimes guilty of choosing quick and easy over healthy when you're grabbing breaky out on the road? Let's hope you weren't driving when we asked that question because the amount of raised hands would no doubt have sent the danger level to critical! All jokes aside though, it's pretty hard for haulage drivers to be good all the time, but one roadside pitstop is doing its part to keep drivers on the straight and narrow with a healthy new menu.
Cheers to Chippenham
Chippenham Pitstop is no stranger to innovation, with a £250,000 kitchen extension the latest plan in their long line of improvements, which already include a walking track and an outside gym. But this time they've taken their customer care to the next level, by offering haulage drivers a fantastic new menu focusing on healthy, low calorie, high-energy meals.
A Breakfast Bonanza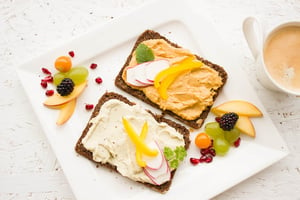 The star of the new menu is the 500-calorie High Performance Breakfast. Despite being low calorie (coming in at around half the calorific value of a typical full English) Chippenham's version offers all the taste without the, err, waist. You still get toast, tomato, bacon and poached eggs (or a vegetarian option) to set you up for a busy day, but it won't contribute to you piling on the pounds.
Cheap and Very Cheerful
As well as being a very healthy option, you can get the pitstop's High Performance Breakfast in to you for just £4.95. What's that? You want more? Well try this on for size: because it's high protein and low fat, it's the perfect start for the day for anyone looking to build up some muscle. Happy days!
The pitstop also has plans to phase in a load (oh, yes, pun intended) of healthy, low calorie lunch and dinner options as well.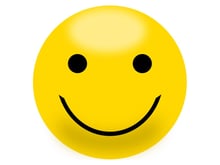 Super Service Centre
Chippenham Pitstop is continuously working to improve its services for haulage drivers, and we salute their commitment and dedication. They've won several awards for their work over the past couple of years and we reckon there are plenty more to come.
We love supporting the local businesses that help out our truckers. Being a member of the Haulage Exchange not only allows you access to real-time available loads, it also makes you a part of a wonderful community of likeminded professionals in the transport industry, so you can swap news and information about excellent services like the Chippenham Pitstop.