While it might seem like common sense to an old hand at delivery work, some drivers do need to be reminded of (or taught) best practice when it comes to the loading and unloading of a vehicle. Unsecured or badly stacked loads are the direct cause of many, many incidents out on the road, so this is one aspect of your job that you really can't afford to ignore.
When it comes to HGVs there are so many different variations on the size, length, capacity and interior stacking and racking, but there's really only one way to load and unload your lorry – the right way.
Don't Get Complacent
The thing is, loading and unloading your lorry becomes such second nature to you that it's all too easy to start cutting corners. But just because you've never had a mishap yet while doing your delivery work doesn't mean you won't have one in the future. The best advice is to make yourself a checklist and stick to it rigidly. Even if you're self-employed and there's no boss to answer to except yourself, making safety a daily habit is the very best way to avoid getting complacent and missing something.
If you're a fleet manager, with multiple drivers under your control, it's imperative that you make sure all your drivers are fully aware of the implications of badly secured loads - not only in terms of the integrity of the goods themselves, but also how it affects the steering, braking, acceleration, cornering and wear and tear on the vehicle.
Get Trained, Stay Trained
This is one industry where training really does pay for itself, and investing in an accredited course will ensure that you're prepared for every eventuality and that the training is completely up to date. To give you an idea, a training course could include things like:
Basic principles of load safety
Understanding load shift
The effect of a moving vehicle
Consequences of unsecured/unstable loads
Handling goods at different stages: storage, distribution and securing
Planning a consignment
Specialised lifting equipment
Effect of weather conditions
Transporting abnormal goods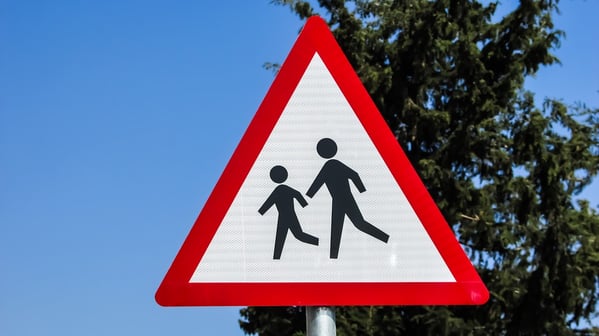 There are so many issues that need to be considered when it comes to moving goods in an HGV and there's always something to be learned. Even if you think you know it all, my suggestion is to get yourself a cuppa and take five minutes to read this very helpful article from Wallace School of Transport. You might even be inspired to take one of their courses, because guess what? It turns out you actually can teach an old dog new tricks if it's prepared to listen…
If you're not already part of our online community at Haulage Exchange, get in touch. Along with real time load matching and access to a range of hi-tech management tools, the exchange puts you in touch with a vast network of industry professionals, so you can build long-lasting relationships that will help your haulage business grow.