As the first frosts begin, we recap how to get your vehicle ready for the winter months.
Heavy frosts, black ice, snow and hail are enough to encourage most drivers to stay safe in the warmth of their homes. However, delivery work never stops, so it is important to make sure your truck is winter ready before the really cold weather sets in.
Preparing Your Truck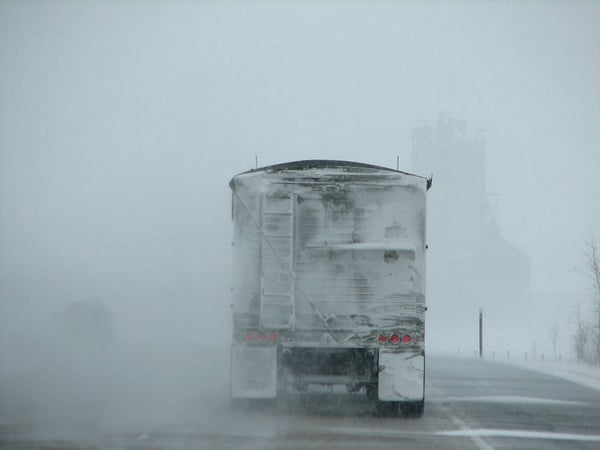 There are two basic actions you can take to begin getting your HGV ready for winter.
Health Check: Now is the time to get your HGV looked at by a professional. Checking breaks, tyre pressure and treads, the engine, battery, windscreen, anti-freeze levels and more means that your truck will be in the best possible condition heading into the colder months. This reduces the chance of accidents, caused by a faulty or run-down vehicle, and breakdowns meaning you won't miss out on any delivery work. Your employer may take care of this for you, if not it is a must for every driver.
Supplies: Packing an HGV for winter is a serious business. If you are travelling long distances, especially abroad, you'll need to make sure you have some essential supplies. This includes a blanket and extra warm clothes (jumper, hat scarf gloves etc); a good torch; a shovel in case you have to dig yourself out of a snow drift; a flask of hot chocolate or tea and some non-perishable food and some rough sacking you can use for extra traction. This is also a good time to check your first aid kit is fully stocked.
Down to the Details
How far you have to go to prepare for winter depends on where your delivery work takes you. However, I do have a few more detailed tips and tricks you can either carry out yourself or get seen to next time your truck is serviced.
Batteries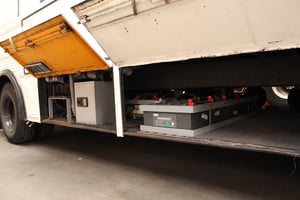 Cold weather puts extra stress on batteries and impacts their recharge efficiency which can lead to trouble getting your vehicle started.
Use a handheld battery and electrical system tester to check the state of your batteries.
Think about replacing a battery early if it is over 3 years old. In cold weather batteries resist charge and the overall life is decreased.
Tyres
Cold weather causes tyre pressure to drop so check it regularly.
· If you know you'll be driving in severe conditions think about getting tyres suited to that environment or using tyre chains.
Coolant
Use a high-quality coolant and check your system for leaks.
Check the freeze point of your coolant is adequate using a handheld refractometer or test strip.
We'll keep our fingers crossed for safe driving conditions throughout the colder months but with your truck prepared for the cold, you are ready to take on plenty of delivery work over the winter.