While nobody's going to deny that the haulage industry has long been a male-dominated one, today, more and more women are beginning to make their mark. Alpha Global Distribution is one company that's embraced the role of women – in fact, their General Manager's name is Wendy! And if that's not a big enough clue to their forward-thinking attitude to growing their haulage business, our case study certainly is.
Case Study: Alpha Global Distribution
While Wendy Pallatt, General Manager of Alpha Global, says that it's certainly harder for women in the industry, she's leading by example as one of the few who have successfully made it their long-term career. With more than 35 years of experience, and having encountered more than her fair share of resistance, Wendy boils her success at Alpha Global down to a progressive owner (David Fairhall) with a clear vision, and faith in her own skills.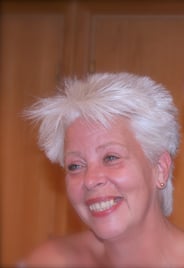 The Miracle of Multi-tasking
With Wendy at the helm, in the past five years the company has evolved from specialised parcel delivery to general haulage with a nationwide reach. She believes that, as a manager, she's been able to make such an impact because of her ability to multi-task – something that women have the edge on. (Don't shoot the messenger – it's actually science folks!)
Nobody, least of all Wendy, is saying men can't do more than one thing at once, it's just that women are hard-wired to juggle multiple tasks. Wendy's role involves staying in constant communication with everyone from suppliers, drivers, police and even government ministers, and her ability to keep all the plates spinning has been invaluable to the company's progression.
Diversity Makes the Difference
Understanding the value of changing attitudes has also played a huge role in the company's expansion. Keeping one eye on the 'bigger picture' means Wendy has developed a keen appreciation of technology to stay ahead of the competition.
She is passionate about remaining relevant by staying on top of systems and operational procedures to find the most efficient and cost-effective way of moving freight. As she puts it: "It matters for the simple reason that the same day delivery sector has made everything in freight faster." Which brings us back to that all important skill of multi-tasking…
The Crucial Role of HX
Haulage Exchange is proud to have played an important part in the success story of Alpha Global. Wendy says that the company uses the platform on average at least six times a week, not only for the extra capacity needed when their regular drivers are too busy on other jobs, but also for those all important return loads. Using the Exchange means that Wendy is able to maximise the on-road profitability of her vehicles by making sure they return home from a job fully-laden with lucrative return loads.
Through their visibility on the Haulage Exchange, Alpha's specialised vehicles (like their recently purchased 26T truck-mounted forklift) are also in huge demand, thanks to the nationwide reach of the platform's members.
Thanks for the shout-out Alpha Global! We're delighted to be a part of your on-going success.
If you want to find out more about the HX online platform so you can maximise profits, gain lucrative new clients and reduce dead mileage by picking up valuable return loads, becoming a member could be the best business decision you ever make.