It's all very well us telling you the benefits of joining the Haulage Exchange, but nothing speaks louder than a real life success story. Blue Whale Logistics is just one of many companies that has reaped the rewards of membership.
John Sutton was a humble 'man with a van' before he started Blue Whale Logistics, back in 2007. Since then he's grown the business into a thriving operation, employing 30 staff and gaining a reputation as one of the country's most reliable logistics companies along the way.
Our case study shows that being part of the country's fastest growing haulage network (that's us!) has been an integral part of Blue Whale Logistics' road to success.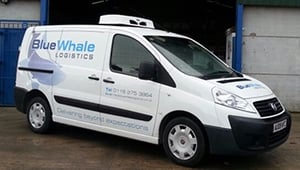 From a White Van to a Blue Whale
The Leicester based business started out with one Mercedes Sprinter van, but today John runs a diverse fleet of vehicles, some of which are manufactured to his specific requirements. The company's customers, too, are diverse: from a national bakery chain, to the Olympics and even transporting a thousand porta-loos for the Glastonbury Festival.
Sub-Contracting the Secret to Success
The company became a member of the Haulage Exchange platform five years ago, with John Sutton noting that main feature it uses is the aspect of sub-contracting. They've been able to establish valuable professional contacts via the haulage network and forge trusted, long-standing relationships with other members to whom they regularly sub-contract work.
Diversity and the Double Dip
It's no mean feat to survive two double dip recessions and, in fact, thrive in the face of such challenges. John puts it down to working with the right clients, offering a high level of professional service, fulfilling customers' expectations and the ability to sub-contract jobs in order to maintain diversity.
These points of difference, John believes, have enabled his company to not only stay ahead of the competition, but also to grow and develop steadily. Now working throughout the UK and into Europe, the company has continued to achieve an enviable rate of annual growth that has gone from strength to strength.
Membership Breeds Success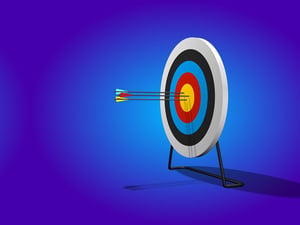 Whether, like Blue Whale, it's primarily for the sub-contracting features, or for the real-time job opportunities, being part of a haulage network is invaluable for owner-drivers or larger companies looking to expand their reach and grow a smarter logistics business. Why?
Maximise miles
Buy and sell capacity
Outsource or subcontract jobs
Make administration easy
Trust, transparency, security
And that's just for starters…
If you want to mirror the stellar success of John Sutton and his company, you'll put yourself ahead of the crowd by joining the Haulage Exchange to collaborate with a community of more than 5,600 member businesses.